-9%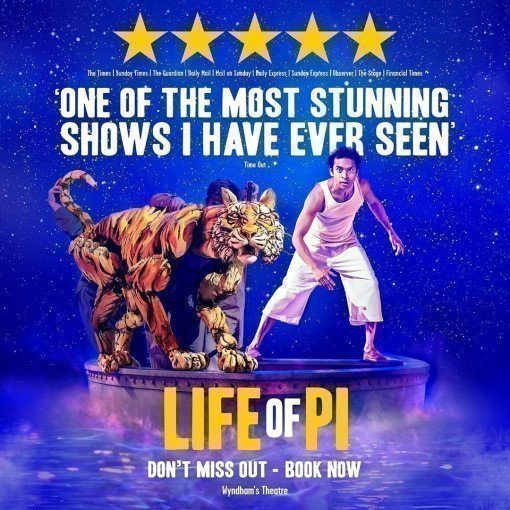 The Life of Pi
4,6/5
basado en 26 evaluaciones
(críticas)
Hasta: domingo 29 de mayo 2022
Fotos
Descripción de The Life of Pi
'After a cargo ship sinks in the middle of the vast Pacific Ocean, a sixteen year-old boy named Pi is stranded on a lifeboat with four other survivors - a hyena, a zebra, an orangutan, and a Royal Bengal tiger. Time is against them, nature is harsh, who will survive?
Based on one of the most extraordinary and best-loved works of fiction – winner of the Man Booker Prize, selling over fifteen million copies worldwide – and featuring breath-taking puppetry and state-of-the-art visuals, Life of Pi is a universally acclaimed, smash hit adaptation of an epic journey of endurance and hope.
Long after the curtain falls, "Life of Pi will make you believe in the power of theatre" (The Times)
***** 'A extraordinary journey. Unmissable' The Guardian
***** 'It will make you believe in theatre. A triumph' Sunday Times
***** 'Everything about this production is amazing' The Observer
*****  'The puppetry is out of this world.' Mail on Sunday
Important COVID Entry Requirements
Mask
You are required to wear a mask at all times while inside this venue.
Proof of vaccine and/or test
You are required to show proof of a negative Covid-19 test or proof of vaccination in order to attend this performance.
Health check
When you arrive at this venue, you may be asked to fill out a health questionnaire or have your temperature taken.
Covid safety
This venue has additional Covid-19 safety measures in place to ensure the health and well-being of the staff, performers, and guests.
This venue is complying with the latest industry 'See It Safely' guidelines.
Ubicación del Wyndham's Theatre
32-36 Charing Cross Road, London, WC2H 0DA GB (Más información)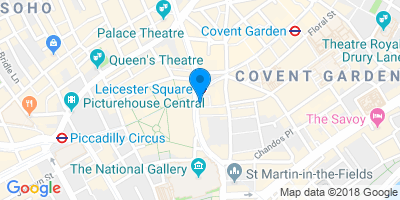 Indicaciones
Tiempos de rendimiento
Vídeo
Entradas de The Life of Pi a buen precio
Ahorra un 9%
Antes 32,99€ Ahora 29,99€
Valid Mon-Fri until 4 Mar. Book by 6 Feb 2022.
Ahorra un 9%
Antes 32,99€ Ahora 29,99€
Valid Mon-Fri until 4 Mar. Book by 6 Feb 2022.
Espectáculo Similares
To Kill A Mockingbird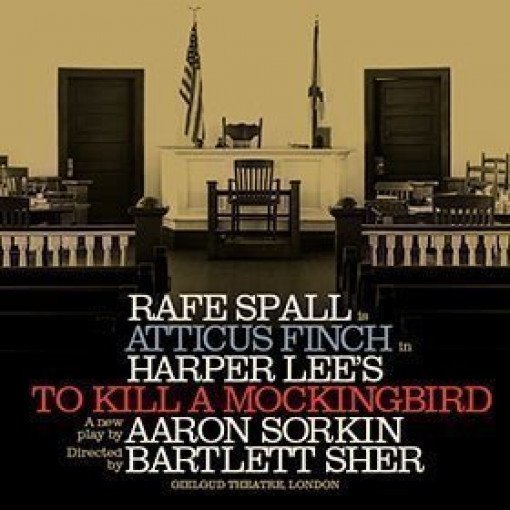 Abre 10 mar 2022
Abre 10 marzo 2022
To Kill A Mockingbird
Actualmente en:
Gielgud Theatre
Desde: jueves 10 de marzo 2022
Hasta:
sábado 13 de agosto 2022
Duración:
2 hours 35 minutes (One interval)
desde

35,99€