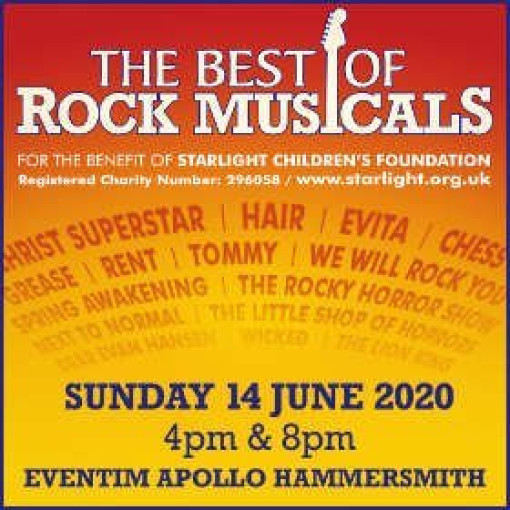 The Best Of...Rock Musicals
5/5
basado en 2 evaluaciones
(críticas)
Hasta: domingo 14 de junio 2020
Este espectáculo está cerrado
Descripción de The Best Of...Rock Musicals
On Sunday June 14, 2020 at London's Eventim Apollo, Hammersmith, there will be two stellar concerts of The Best of Rock Musicals for the benefit of the Starlight Children's Foundation.  It will be the 21st Anniversary production from the same team who have presented The Night of 1000 Voices at the Royal Albert Hall and elsewhere.
In 2020, The Best of Rock Musicals will again feature New York's Adam Pascal (Rent); Europe's Kristina Love (Tina), Elvie Ellis (The Little Shop of Horrors), Sabrina Weckerlin (Wicked), Christian Lund (The Phantom of the Opera) and David Michael Johnson (Jesus Christ Superstar); and London's Kerry Ellis (Wicked), Ricardo Afonso (Jesus Christ Superstar) and Debbie Kurup (The Prince of Egypt) together with a host of young Broadway and West End talent, the West End Chorus, the City of London Philharmonic All Stars. 
More artistes are to be announced.
Amongst many others, The Best of Rock Musicals (2020) will include songs from Jesus Christ Superstar, Hair, Evita, Frozen, Chess, Aida, RENT, Tommy, We Will Rock You, The Rocky Horror Show, The Little Shop of Horrors, Wicked and many more.
The aim of the Starlight Children's Foundation is to preserve childhood for seriously ill children and their families by providing an escape from the reality and routine of treatment.  We all hope that childhood can be full of freedom, adventure, time to explore and time to just be, but imagine if all of this were permanently taken away?  And imagine if, as a young child, you were isolated from family and friends, you had lost your freedom, and were faced with the fear of illness and distressing medical procedures every day.  With the support of The Best of Rock Musicals, Starlight can offer a unique approach to play and distraction services, in and out of hospital, throughout the UK.  These include tool-kits for health professionals to distract children through difficult procedures; story-telling and pantomimes that help children socialise in hospital; special days out called Escapes where the whole family can have an incredible day out together; and granting wishes that help families to make memories that really matter.  It's an exciting time for the Starlight Children's Foundation, full of opportunity to do even more for children with your support.
Ubicación del Hammersmith Apollo (Eventim)
2 Queen Caroline Street, London, W6 9QH GB (Más información)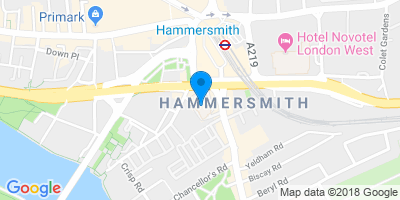 Indicaciones
Tiempos de rendimiento