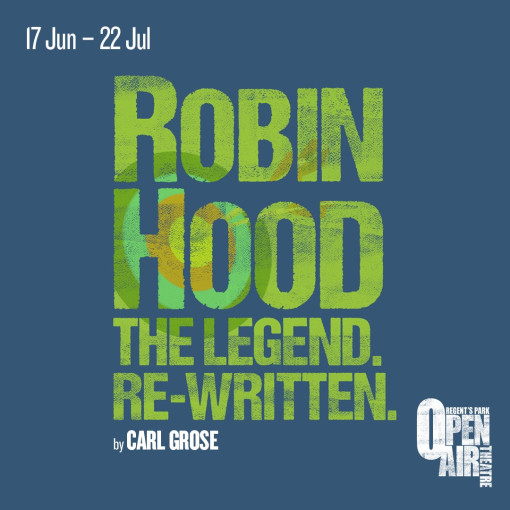 Robin Hood
5/5
basado en 2 evaluaciones
(críticas)
Hasta: sábado 22 de julio 2023
Duración: 2 hours 20 min (incl. interval)
Este espectáculo está cerrado
Descripción de Robin Hood
Think you know the story of Robin Hood? Think again.
Prepare for a thrilling new take on the classic tale, set in a desperate, divided kingdom where only the truly cunning can outwit the sheriff's terrifying wrath. Promising humour, heart and a forest full of secrets, expect the arrows to fly in a bold new direction as trickery and truth collide with fiery results.
Told with epic storytelling, stirring songs, and absolutely no green tights (well, maybe just a flash), in the ancient, wooded heart of Regent's Park, Robin Hood is a riotous folk tale for our times.
From the writer behind Dead Dog in a Suitcase (and other love songs), Grand Guignol and the West End musical The Grinning Man.
 
Ubicación del Regent's Park Open Air Theatre
Regent's Park, London, NW1 4NU GB (Más información)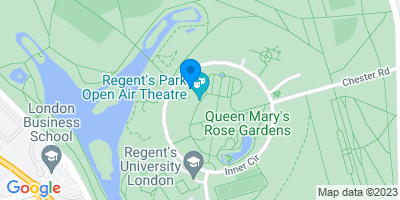 Indicaciones
Límites de edad
Age Recommendation: 10+ It remains the responsibility of the parent/guardian in advance of purchase to make their own judgement as to the suitability of the show for their child. In any event, children under the age of 4 will not be admitted to the venue.
Información Importante
Please note that the auditorium and stage are completely uncovered and shows in the main theatre repertoire may be cancelled or abandoned because of the weather (this excludes films and one-off live music and comedy shows which are never cancelled because of the weather). Tickets are non-refundable in the event of cancellation because of the weather but may be exchanged. Otherwise, please be aware that all ticket purchases are nonexchangeable and non-refundable unless a show is cancelled for non-weather related reasons.
Gates will open 90 minutes
Age guidance
Age Recommendation: 10+ It remains the responsibility of the parent/guardian in advance of purchase to make their own judgement as to the suitability of the show for their child. In any event, children under the age of 4 will not be admitted to the venue.

Access Performances
Captioned: Friday 14 July, 7.45pm
BSL: Tuesday 11 July, 7.45pm
Audio Described + Touch Tour: Saturday 15 July, 2.15pm
 
Tiempos de rendimiento