Fotos
Descripción de Mamma Mia! The Party
What are you waiting for? Book your table and discover Björn Ulvaeus' production of MAMMA MIA! THE PARTY, now playing at The O2, London. Feel transported to the island of Skopelos to dance, dine and have the time of your life! As the sun sets, you'll take your seats at Nikos' family-run taverna where you'll enjoy a delicious four-course Greek meal before dancing the night away at a glittering ABBA disco.
Leave your cares at the door and be welcomed as honoured guests by Nikos and his family. Step into Skopelos as you discover a warm, romantic, and funny story performed all around you. Experience all this alongside a live soundtrack brimming with your favourite ABBA hits including Mamma Mia!, Dancing Queen, Does Your Mother Know, Waterloo, SOS, When I Kissed the Teacher and many more. Plan your getaway with family and friends to MAMMA MIA! THE PARTY for the ultimate Greek holiday experience to remember.
With Greek cuisine, like all Mediterranean food, if you give it love you'll get love in return. 
MEZZE
To get you going, the table will be served with a traditional Greek mezze of breads, dips and olives.
STARTERS
The iconic Greek salad with fresh cherry tomatoes, cucumber, feta cheese and onions all drizzled with olive oil and garnished with torn basil leaves. For vegan guests, the Greek salad comes with vegan feta.
MAINS
Confit lamb shoulder and slow cooked beef served with roasted garlic potatoes, courgettes peperonata, romesco and aromatic jus
For our vegetarian and vegan guests, we present roasted cauliflower with a lemon-herb dressing and stuffed tomato with lentil ragout.
DESSERTS
A sumptuous Greek lemon cake served with confit orange skin and citrus yoghurt.
For our vegan guests, we will be serving loukoumades, delicious dough balls accompanied by a sweet fig jam.
The kitchens are extremely busy and contain allergens as standard. Where possible, the venue will cater to individual dietary requirements but must be informed at least 48hrs prior to attendance. Please check your confirmation email for full details.
Ubicación del The O2
Peninsula Square, London, SE10 0DX GB (Más información)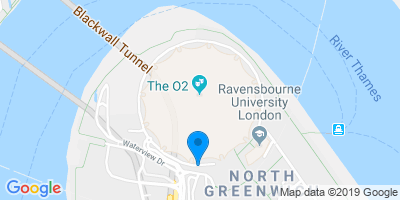 Indicaciones
Límites de edad
Not suitable for children under 5. Every guest under 18 will need to be accompanied by a legal guardian. There are no reductions for children and there is no specific children's menu.
Información Importante
Premium: Best seats
Band A: Excellent seats, in the heart of the action
Band B: Great seats overlooking the courtyard
Includes:
Entertainment lasting around four hours that includes an immersive theatrical performance, a three-course sit-down meal, and the opportunity to dance to ABBA music after the show. You can arrive up to one hour before the start of the show to mingle with your guests, have a shot of ouzo, and enjoy the appetisers. Drinks may be purchased separately. Please contact us if you have any dietary requirements.
Not suitable for children under 5
HOW ARE GUESTS SEATED?
The seating policy at Mamma Mia! The Party is similar to that which you would experience in a restaurant: you make a reservation for your group in advance, give your name to the host on arrival at Nikos Taverna and then are directed to your table.
Nikos Taverna is a sociable place so you may find yourself sharing a table with other guests depending on the size of your party.  We can't guarantee that groups will be able to sit together due to table sizes, but we will aim to sit you on adjacent tables.
Towards the end of the evening some Band A tables will be cleared and moved to create a spectacular dance floor, and Nikos will invite those lucky guests to join in with his fabulous ABBA finale.
It is not possible to book specific tables, and we are unable to guarantee availability of any particular size table.
Tables are reserved in the order of receipt of booking. Group bookings will be seated together, with smaller groups or couples allocated seating on tables of up to 8 and larger groups allocated across adjacent tables. The largest tables seat 10 people.
Tiempos de rendimiento
Espectáculo Similares
Mamma Mia!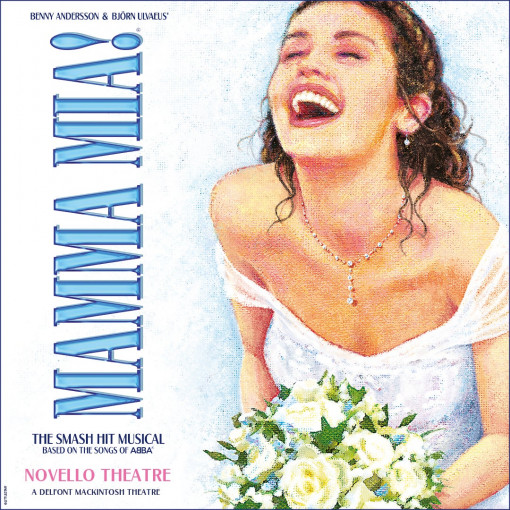 Mamma Mia!
4,8/5
basado en 4163 evaluaciones
Actualmente en:
Novello Theatre
Desde: miércoles 25 de agosto 2021
Hasta:
domingo 3 de marzo 2024
desde

20,99€